Want to become a Babboe Ambassador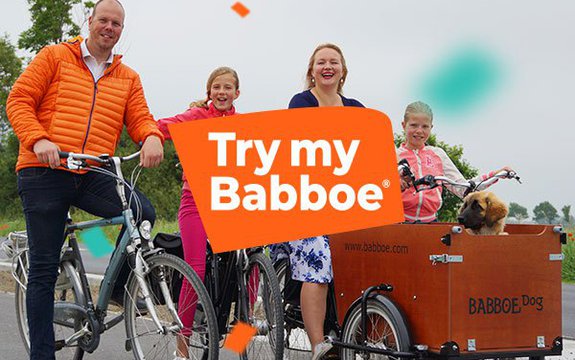 Register as a Babboe ambassador
Are you super excited about your Babboe cargo bike and would you like to share this enthusiasm with other parents? Register as a Babboe Ambassador. You provide test drives for parents in your neighborhood and for every test drive you save for nice extras.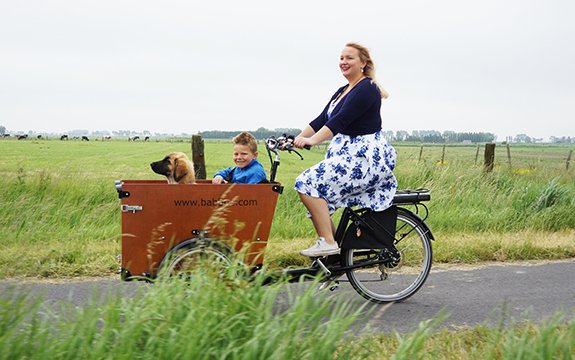 When can you become an ambassador?
An ambassador provides test rides for interested parents and has a public ambassador profile on Try my Babboe, with nice pictures of the Babboe. It is also important that your Babboe is well maintained and not older than two years.
Great that you want to become an ambassador of Babboe! Go to Become ambassador to sign up.
Only your name, location and details about your cargo bike are visible to platform visitors.
Log in to your personal account. You can easily propose a different date via the messaging system.

The applicant will not see your address until you have sent your address to the applicant in a message. We will never share your address details.
No, these are not visible to applicants.
Please contact our customer service via info@babboe.nl to discuss how you can redeem your points for nice discounts.
When you log in to your account, you'll find the Reward Points tab. Here, you'll be able to see how many reward points you've collected and find an overview of how to redeem your points.
If you become an ambassador for Babboe, you will receive a free insurance for your cargo bike the first year. Your cargo bike is insured against damage and theft.
In addition to your enthusiasm about your cargo bike, it is nice to tell the test drive applicant everything about your experiences with your Babboe. How do the brakes work, the electrical system and how do you cycle on a Babboe. Of course it is also nice to have the testers take a test drive on your cargo bike.
When making an appointment, indicate that you would like to see identification of the applicant. You can take a photo of a passport, ID or driver's license via your telephone.
It is best to reschedule the appointment. First make an appointment with a mechanic so that your cargo bike functions optimally before you give a test drive.
This is difficult to predict in advance. In our experience, the more actively you promote your status as an ambassador, the more test rides you'll get.
This differs, but it generally lasts an hour. Time flies when you are talking about a cargo bike.